Airserco Vacuum Gauges have been staples on American production lines for decades, whether digital or analog.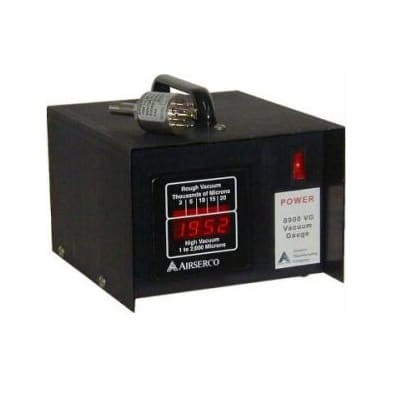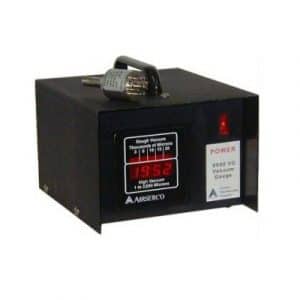 The Airserco 8900VG digital vacuum gauge offers precision measurement of vacuum level from 0-2000 microns.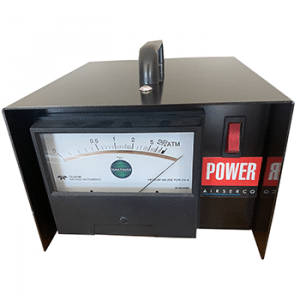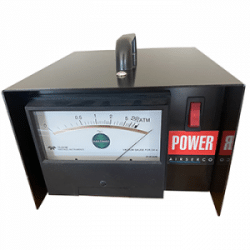 The Airserco 8990-SM analog high vacuum gauge displays vacuum level from 0 Torr to atmospheric pressure, with 0.1 Torr gradients from 0-20 Torr.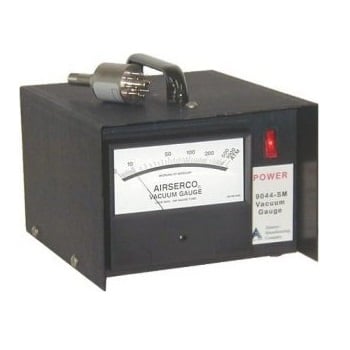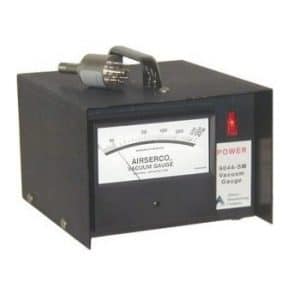 The Airserco 9044-SM Analog High Vacuum Gauge displays vacuum level from 0-1000 microns for high vacuum applications that require a precise analog measurement at deeper vacuum levels.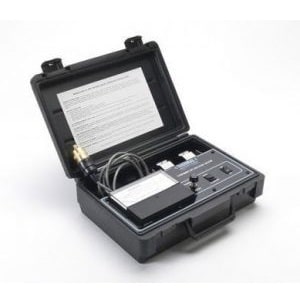 The 14571 vacuum gauge is designed for service technicians operating in the field, designed especially for refrigeration and air-conditioning service.