Vacuum evacuation is when moisture, air, and non-condensable gasses are removed from a circuit by pulling a vacuum on the system. To do this, a vacuum pump is used to create a negative atmospheric pressure inside a circuit allowing molecules to evacuate the system. This process is necessary to ensure HVAC and refrigeration systems and equipment are performing optimally and to prevent failure of the system.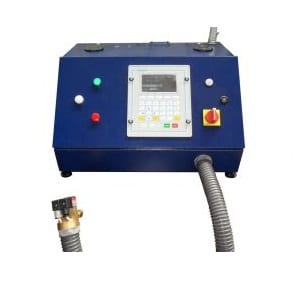 The Airserco 4042 series pump cart evacuation systems offer simultaneous evacuation of up to 4 or 6 lines at once, significantly improving production line throughput compared to other methods.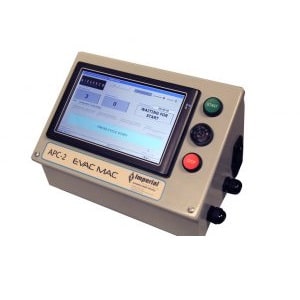 Now utilizing Windows 7 Embedded for better platform stability and printer function, the Airserco APC-2 is a compact, easy-to-use, touchscreen solution for automating vacuum and decay tests.